Where design takes center stage
Strategy
Branding
Corporate Design
Logo
Web Design
Design Zentrum Hamburg is an urban initiative that supports the development and visibility of the design industry. It provides a network and infrastructures for the development of ideas, enabling interdisciplinary discourses among designers, universities, and the economy.
The aim of the initiative's communication is to establish Design Zentrum as the center of the Hamburg design community. Attraction, therefore, became the core principle of the brand's design system. The physics and symbols of the solar system served as an inspiration for the formal aspects and color scheme. In an expressive and vibrant way, several geometric shapes are drawn toward the center, reflecting the concept of attraction.
Desktop view of the Design Zentrum website
The geometric shapes used in the design were taken from the elements within the logo canon of Hamburg Kreativ Gesellschaft's sub-initiatives. Various arrangements of shapes are used throughout the design system to visualize attraction or tension. These modular compositions are created intentionally or randomly by utilizing a computer-based physics simulation.
The modular compositions of the design system can be applied across different media. They take shape in digital, physical and spatial manifestations.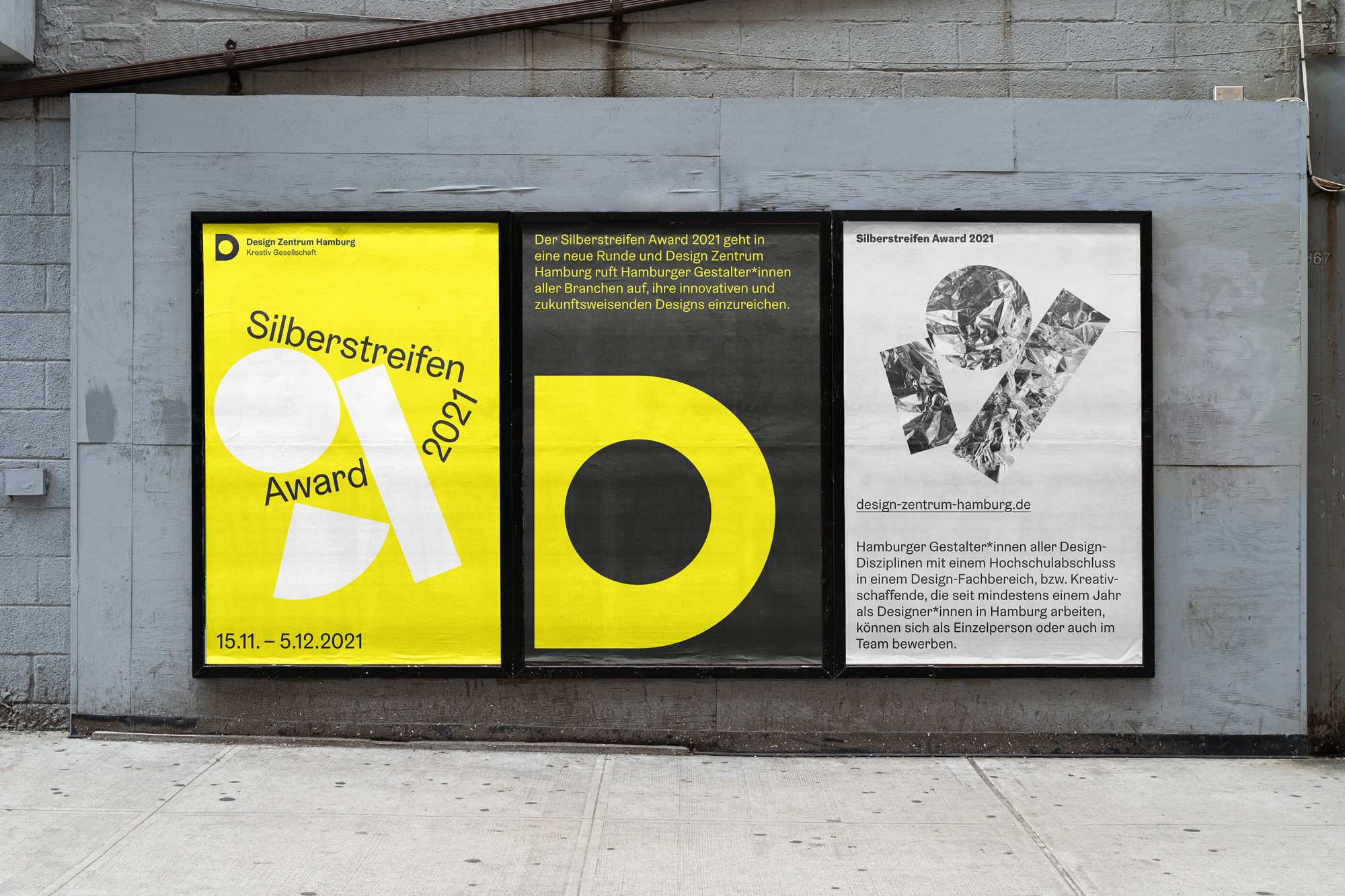 The flexibility to create different visuals from modular elements allows for the promotion and communication of various events and services taking place in and around Design Zentrum – a get-together of creative ideas, shapes, colors and people in Hamburg.
Mobile view of the Design Zentrum website
Credits
Creative Direction: Hansen/2
Design: Hansen/2
Motion Design: Hansen/2
UX/UI: Godewind
Webdesign: Hansen/2
Web Development: Engramm