Filmfest Hamburg
Filmfest Hamburg – Wearing raincoats on the red carpet
Strategy
Branding
Corporate Design
Art Direction
Editorial
OOH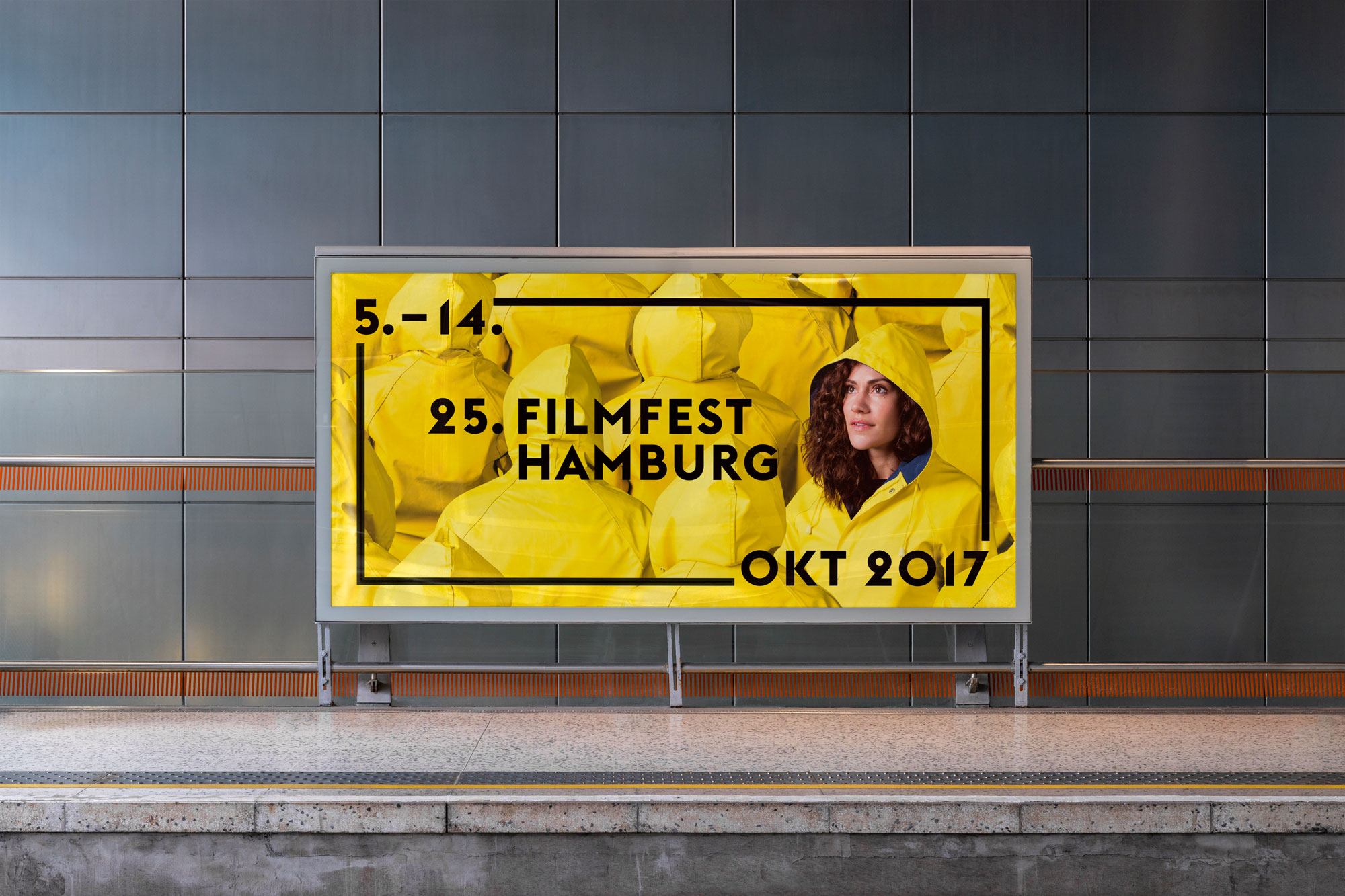 The Filmfest Hamburg is a firm constant in northern Germany's cultural scene. It sees itself as a diverse and accessible platform for cultural exchange - for instance, several of the films shown there are presented personally by the filmmakers. 
On the occasion of the 25th anniversary, we developed a new corporate design for the supra-regional traditional festival. The new logo visually picks up on the two elements of the projection surface and the screen and reflects thematical focus and connection. The basic motif of the "Friesennerz" (a traditional raincoat style) plays with the typical North German garment and introduces the new festival color above it. Especially in public space, the bright yellow thus unfolds its signal effect.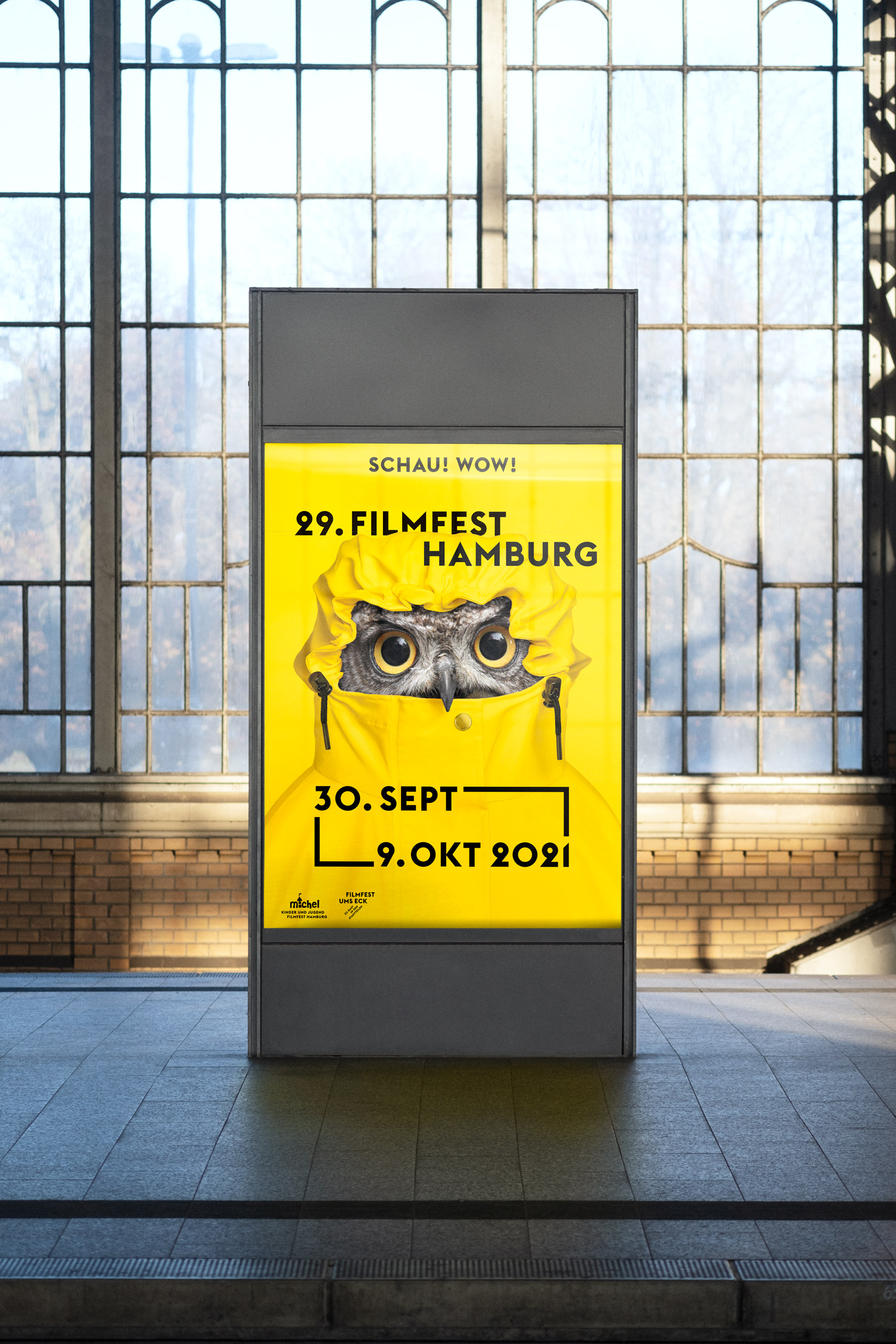 The playful-experimental visual language also picks up on Filmfest Hamburg's self-image of being a local public festival. Both the "Friesennerz" and the fact that the festival takes place in the rainy autumn season refer to the city of Hamburg. Simultaneously to the redesign of the visual appearance, we developed different adaptations for various communication channels such as program booklet and poster design, which carry the festival into the northern German region.
Through our many years of collaboration, we had the opportunity to play with very different design forms and media again and again. So far, the focus of the visual corporate identity has been enhanced through painting, illustration and photomontage.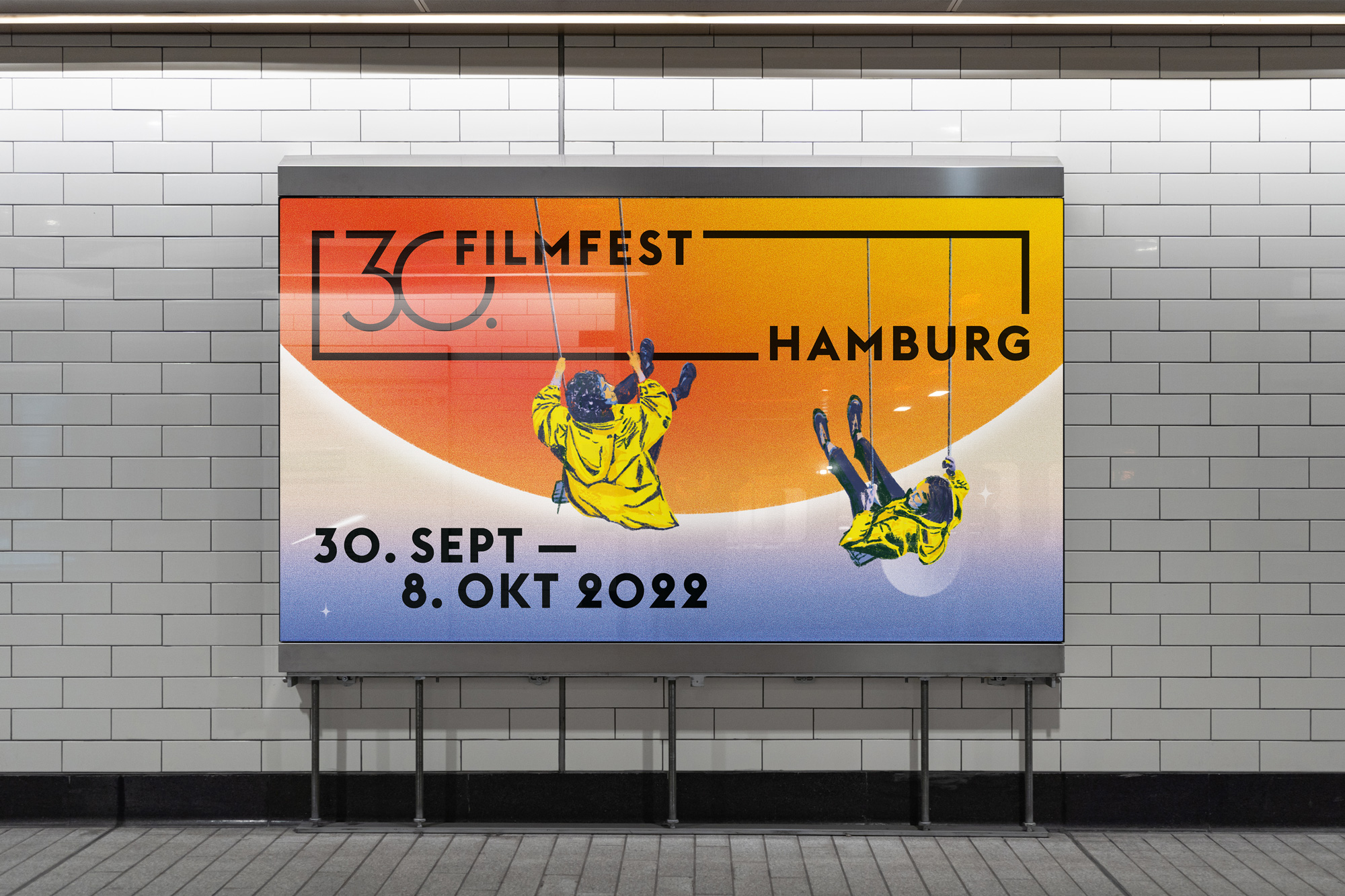 The Filmfest Hamburg Trailer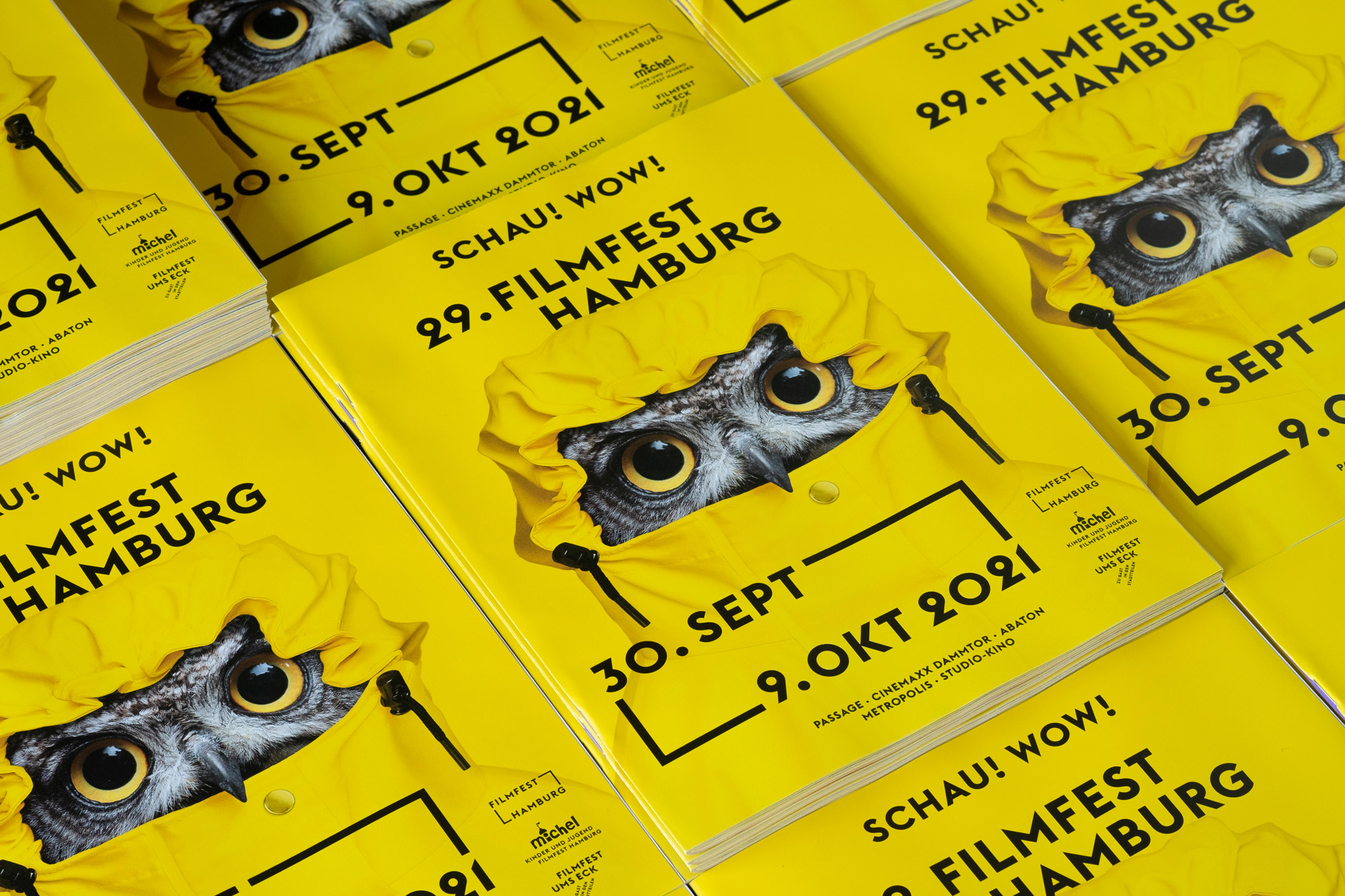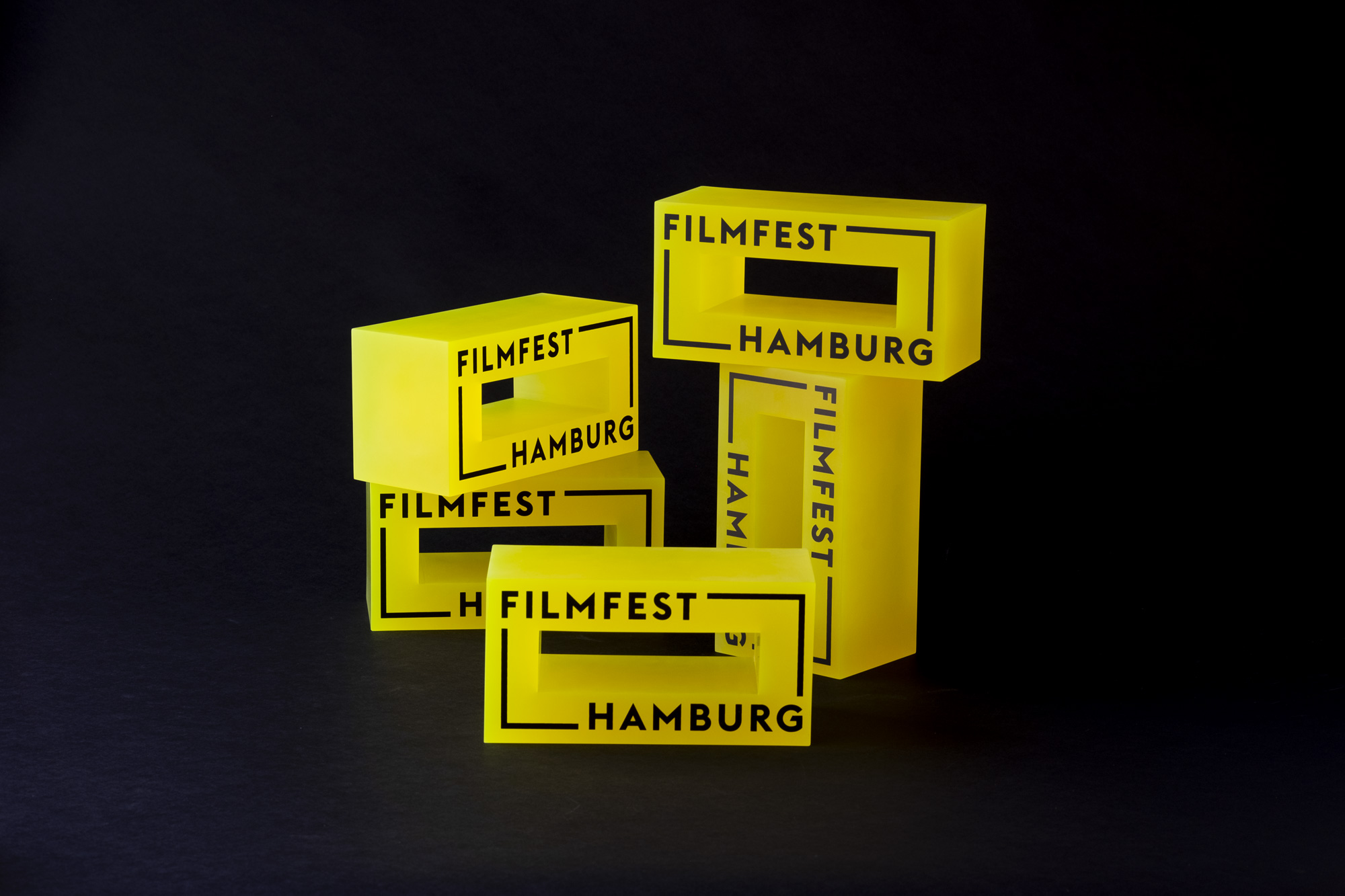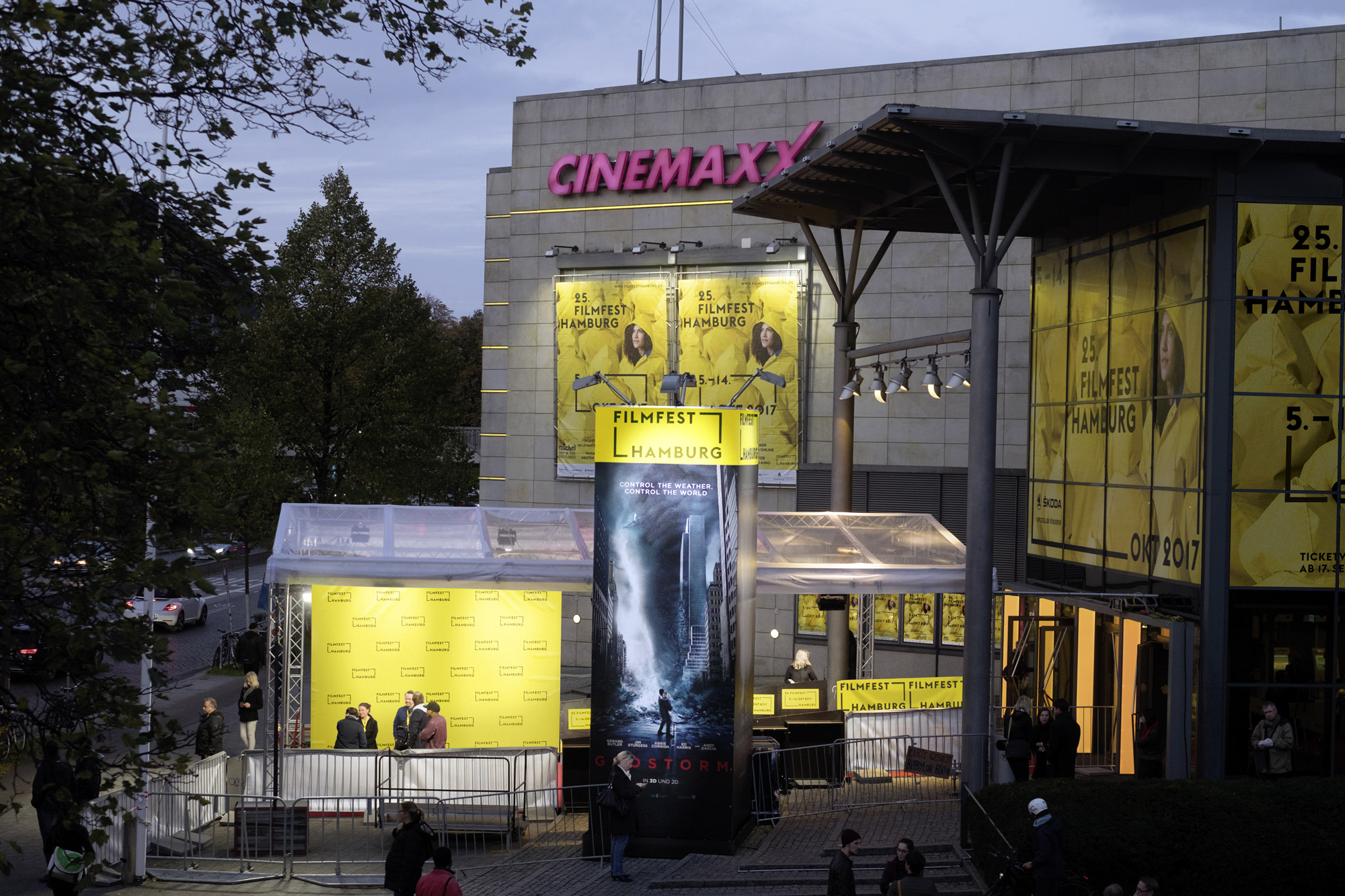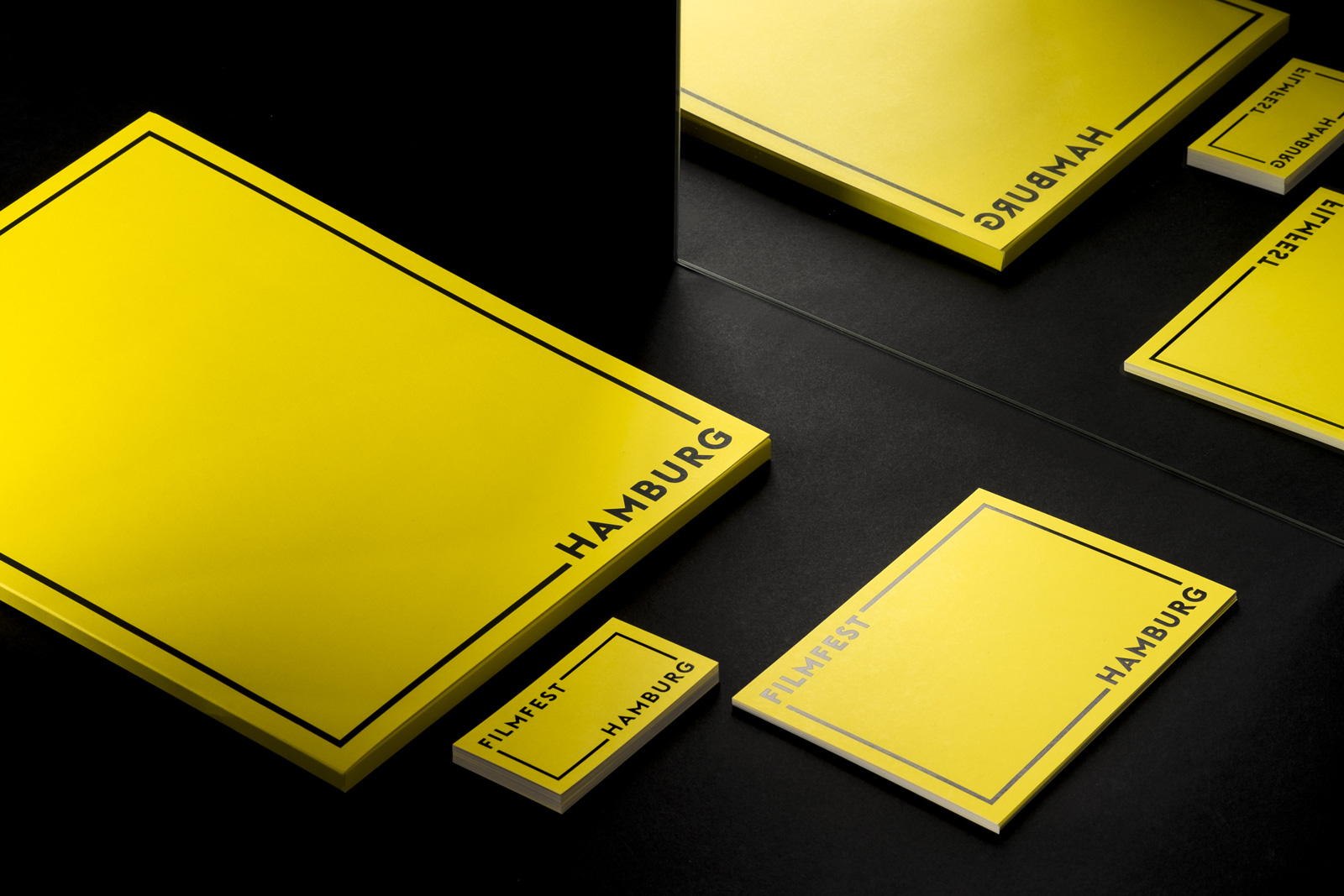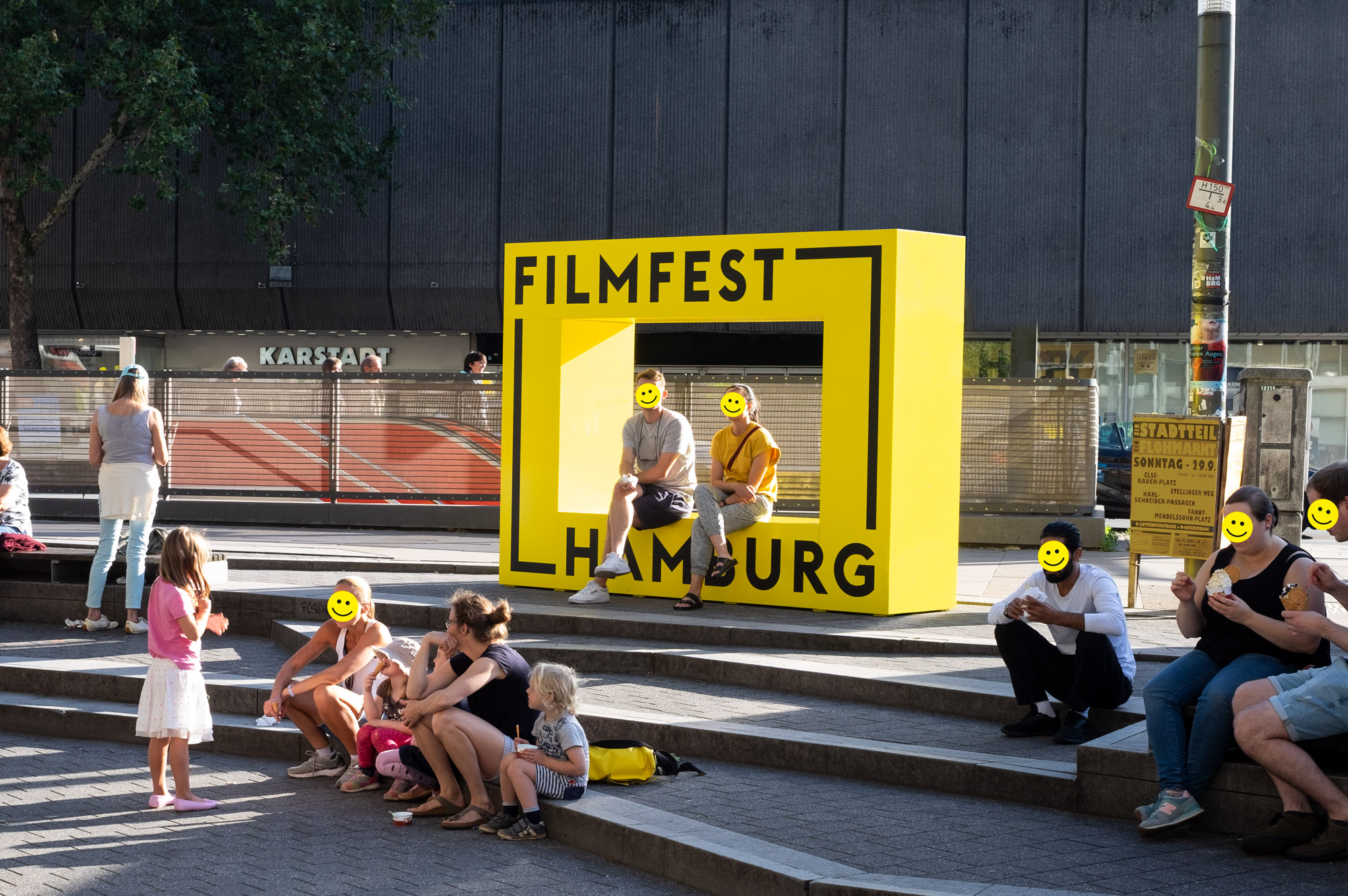 Credits
Creative Direction: Hansen/2
Art Direction: Hansen/2
Design: Hansen/2
Motion and Sound Design: Harvest
Visuals 2017 – 2022
Art Direction: Hansen/2
2017: Dominik Odenkirchen
2018: Salzmann
2019: Michael Kohls
2020: Michael Kohls, Christian Neumeister
2021: Michael Kohls, Christian Neumeister
2022: Izzy Lawrence