Pull Tear and Repeat
The beauty of destruction
The title says it all: this calendar is about tearing – but also about discovering. In a playful and novel way, you can customize the calendar by tearing it open. While you unpack the calendar month after month, you unpack closed components, discover and destroy the object.
Zwei Eins
The special presence is created by a simple trick: different paper shapes and colors of the following month create a lively, bold and always surprising page design.
The cuts and folds of the paper turn the calendar into a monthly changing sculpture of the year 2021.
Calendar 2017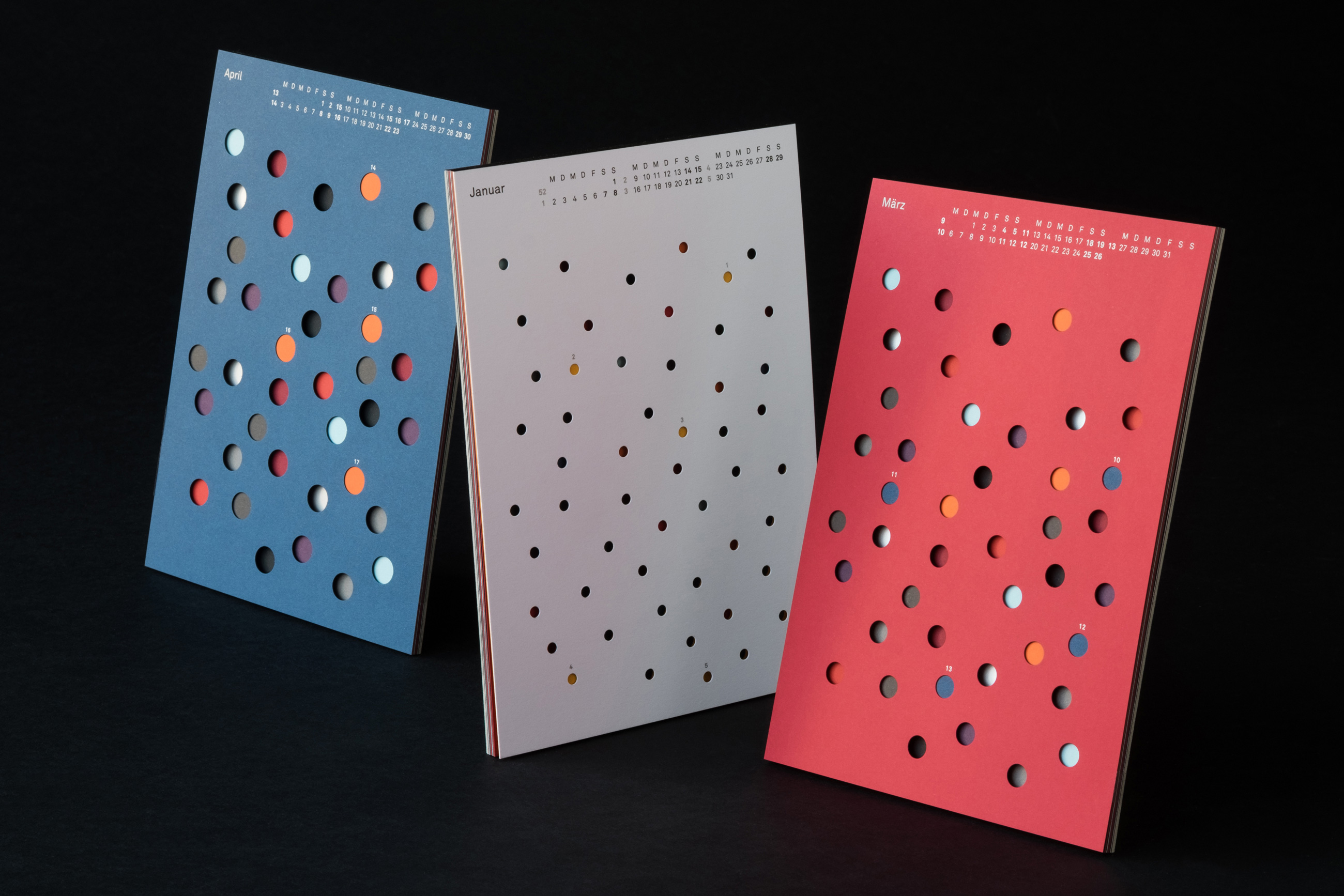 A Dot for every Week to last
The annual calendar visualizes time by representing, month by month, the weeks remaining until the end of the year. The 52 calendar weeks were punched out progressively with the months and disappear so that the month of December ends with 4 perforations.