From ideas to innovation
Branding
Corporate Design
Logo
Visual Concept
3D-Animation
Motion
Typography
NextMedia.Hamburg is part of the Hamburg Kreativgesellschaft and a public initiative for media-related and digital economies. The moment of sudden realization served as inspiration for the design and was translated into a visual language. The logo illustrates this eureka moment by means of an arrow, from which the ideas emblematically emerge. The arrow becomes a recurring element within the design. The stylized visual language of the 3D graphics reflects innovative future scenarios. The symbolic reference to alchemy serves as a metaphor for future-oriented research and innovative concepts.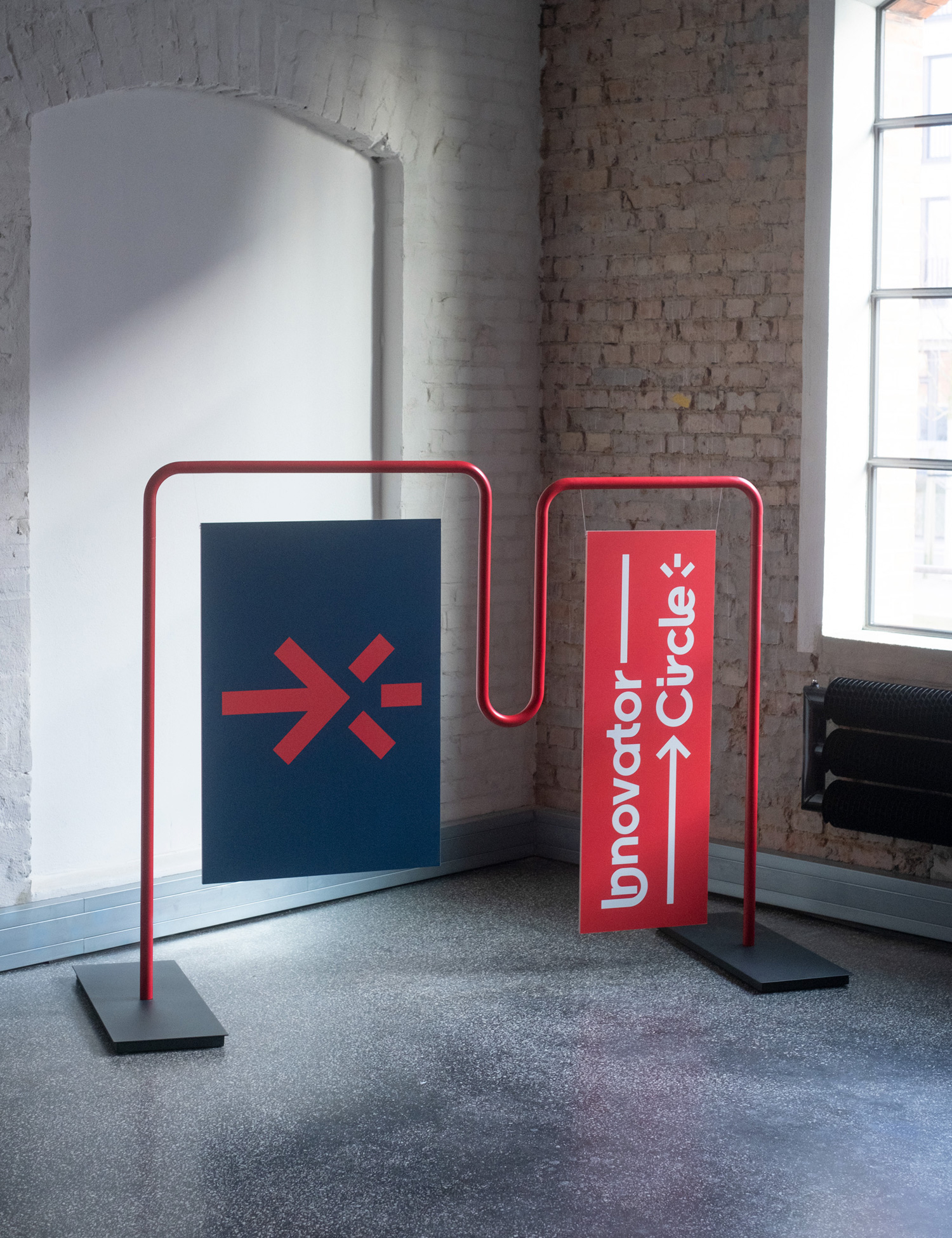 We developed a mobile exhibition system for events that interprets the concept of sudden epistemic realization in a spatial way. For digital use, we also created a series of icons that pick up on the eureka moment of the logo.
Starting from the next.media logo, we developed our own typeface, which has a series of unique ligatures that visualize the process of an idea generation, connecting glyphs into concepts as if by a common thread.
The logo and typeface were developed in cooperation with type designer Max Weinland. In addition to the digital manifestation of the design system, it takes shape through several physical merchandise items, such as shirts or notebooks.
Credits
Creative Direction: Hansen/2
Art Direction: Hansen/2
Font Design: Max Weinland
Design: Hansen/2
3D: Linus Zoll
Exhibition system: Studio Fren